AT4S2 Smart Services Products > AT4S2 Smart Services Download Brochure
---
The main objective of the AT4 Smart Services platform is to increase the reliability, efficiency and productivity of industrial production processes through the design, development and implementation of the control system, support and management of maintenance best practices (World Class Maintenance and related concepts) and all related services.
Built with advanced technological and applicative solutions, it is based on concepts of deep learning, machine learning and artificial intelligence; it is fully integrated into the process of industrial digitization 4.0 to predict and prevent issues and allows decision-makers to drive operational efficiency through full control of all parameters and results of improvement actions.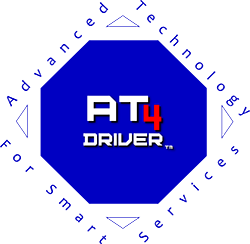 AT4 driver Business Intelligence system: complete performance management: costs, safety, quality, reliability, availability, efficiency, productivity, warehouse, down-time, OEE and  technical parameters.
AT4 safety web and safety gate system: safety web manage the complete registration and monitoring of all safety-relevant: events, unsafe conditions, unsafe actions, near misses, planned safety inspections and safety risk analysis. Safety gate tack online all PPE (personal protective equipment) utilized by workers.